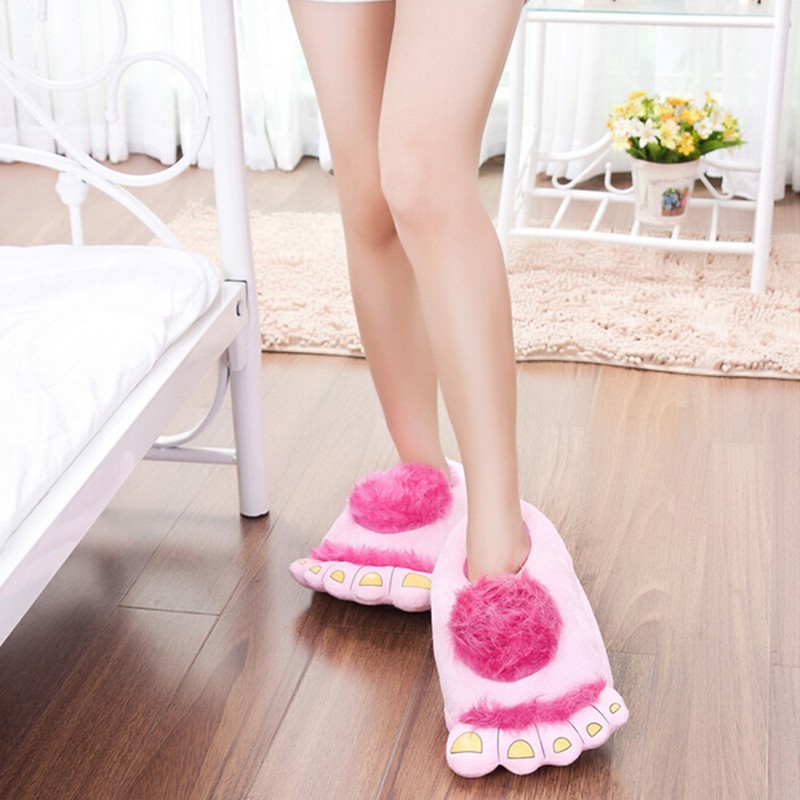  
Hobbit Feet - Pink
When you wear these Hobbit Feet you'll feel like you could go on   a long adventure trekking through mystical lands.

These slippers are covered with light flesh colored polyester and pink  faux fur on the top to look like Hobbit feet

. impressions on the toes making the hobbit foot more realistic 
Polyester
SIZING - due to the nature of how the Slipper is made it is considered to that of a universal size. Sizes 4-9 adult size
COLOURS AVAILABLE - Pink and Brown
STAYS IN PLACE - Traction dots on the outsole help prevent slips and falls on slick floors, ensuring that your slippers stay right where you want them.
EASY ON EASY OFF - These soft sole house Slipper Socks feature a convenient and as you slip on design making them easy to put on when it's time time relax.
You might also like