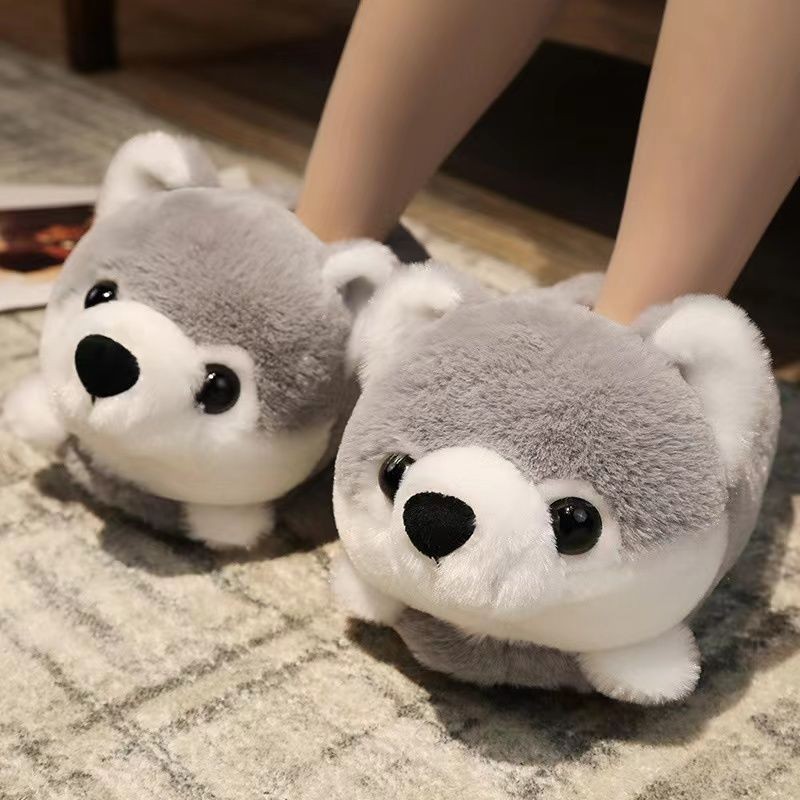  
Husky Slippers -
Who can resist a  Husky? The regal-looking grey and white pups are as cute and cuddly as the slippers they've inspired.

These warm and cozy slippers are made with soft plush uppers, foam footbeds, and non-slip grips on soles. With beautiful and lifelike bright eyes, these Husky Slippers will melt your heart!
Keep those feet fun!
Features include:
-poly cotton insert
-non slip soles for wooden and tiled floors
-cushion foot insert
-high plush fabric
-fleece inner for warmth and comfort
attached ears and nose
You might also like