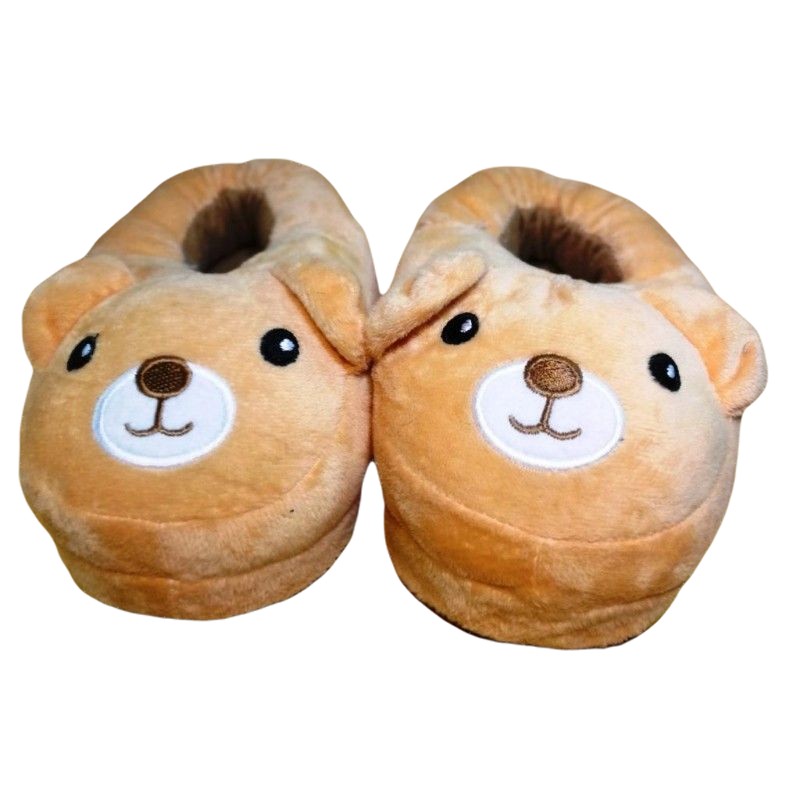  
Bear Slipper - Kids

Whether eating berries or curling up in your den, our  Bears will quickly become your favorite slippers, paws down!
These sweet slippers capture that classic Teddy Bear charm with fuzzy faces, brown noses, adorable eyes and ears. 

Made with velvety footbeds, pillowy soft uppers, and non-slip grips on the soles.
Caution: might inspire months of hibernation! 
You might also like